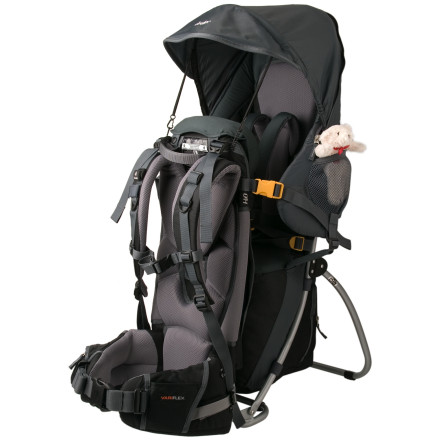 Our daughter just turned 7 months old, and come spring, she will be more than ready for us to take her on her first backpacking trip! We are so excited and can't wait to share the great outdoors with her, fostering a love of nature. She's a bit on the small side, so we haven't had a chance to use a child backpack with her yet. I still carry her in the sling for errands and housework and the front carrier for short hikes in the park. However, we'll definitely need a new backpack for her to ride in for our first backpacking trip! So, we've started the process of reviewing different child carriers. The ones we are looking at currently include:


Deuter Kid Comfort II


Deuter Kid Comfort III


Tough Traveler Stallion (mainly because we can get this one used at a great price)


Sherpani Rumba Superlight


Kelty TC 3.0 (for dayhikes)


Deuter KangaKid (dayhikes)
So far, we really like the Deuter Kid Comfort III, but the price is steep. We tried on the Kid Comfort II, but since we'll be taking it out on extended hikes, we were concerned it wouldn't be large enough for comfort. Plus, we really would like a sunroof, and love that the III has a built-in roof. Our goal also is to save money on whatever we choose to buy, so its likely we'll end up buying used.
I'll be doing another post to update on what model we choose to buy and whether we bought new or used!